The Qatar 2022 Contact Centre has so far received more than 500,000 calls and 300,000 e-mails from football fans, mostly related to Hayya card inquiries, since opening in March and recorded a 94% satisfaction rate, centre director Khalid Aljumaily has said. Operated by the Supreme Committee for Delivery and Legacy (SC) for the 2022 FIFA World Cup, the Contact Centre assists fans through different channels and eight languages, such as Arabic, English, French, Spanish, German, Portuguese, Chinese, and Hindi/Urdu, in addition to having up to 750 agents being in service and in different shifts 24/7, he explained.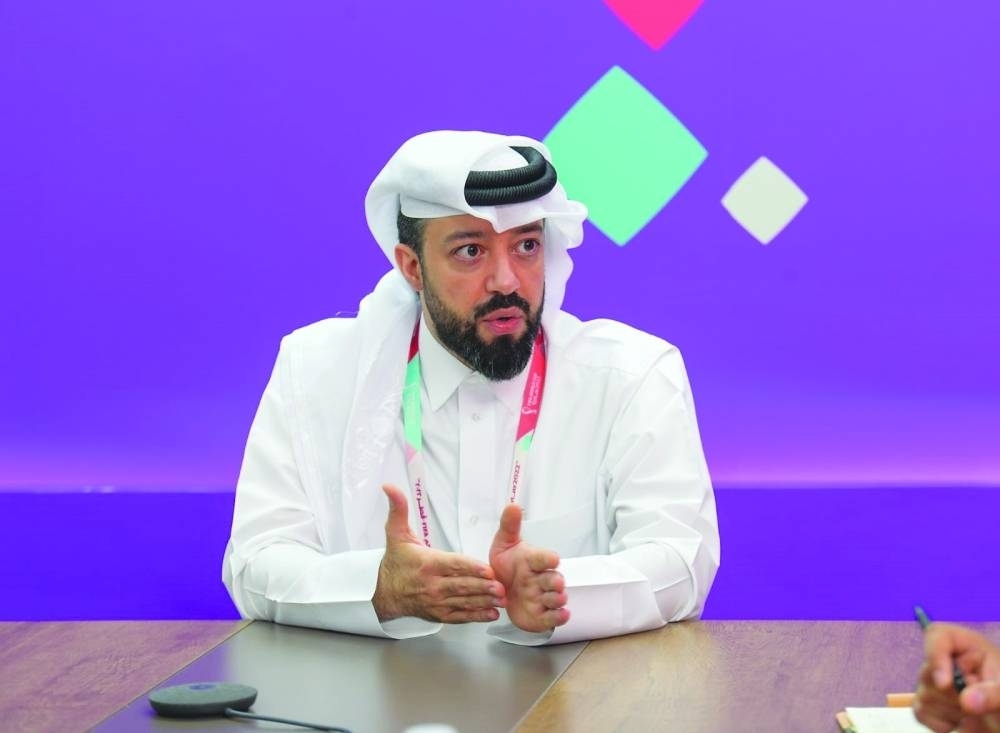 Aljumaily was addressing a press briefing yesterday during a media tour of the Contact Centre, located at the Ministry of Communications and Information Technology Al Nasr Tower B at West Bay. The SC official noted that apart from the main team in Qatar, the Contact Centre also operates international offices in India, Oman, Jordan, Kosovo, and Columbia for language support. "For example, we have a Columbia office for Spanish, as well as Portuguese; Kosovo for German, Spanish and Portuguese because it's in central Europe; we have the Indian site for English and Hindi/Urdu; while Jordan, Oman, and Qatar for Arabic and English languages," he said.
As Qatar receives a huge number of football fans from various parts of the world (with different time zones), Aljumaily said the centre's international offices will enable them to work more efficiently and cover more hours based on their shifts. Besides WhatsApp calls, messages, and emails, he said they also deployed different channels to assist fans, in addition to having an official chatbot where people can interact and send their inquiries. "If the problem was not solved at that stage, then that inquiry can be redirected to our contact centre," Aljumaily said.
From Hayya and ticket purchases-related concerns, he said, he expects interactions to shift to accommodation, transportation, and activations such as fan zones, and other general matters related to fans, the tournament, and Qatar. "For example, there is no match today, they can just simply call the Contact Centre and say 'I would like to do some activities what do you recommend today', so that's also being taken into consideration and will be addressed," Aljumaily said.
He noted that Contact Centre agents underwent a series of training, from soft skills (how to handle a call, how to respond) and core training to specialised training. These include troubleshooting a number of technical issues that fans might encounter, as well as data correction. According to Aljumaily, the Contact Centre in Doha also deploys supervisors to different locations to oversee the entire operation round-the-clock.